The challenge
We were tasked with creating a buzz on social media around Honey Monster's new product launch, Strawberry Jam. We needed to be tactical on a very modest budget in order to meet 2 key objectives:
Engage existing customers
We needed to excite and engage our existing follower base about the new product
Drive awareness amongst new consumers
Reach new audiences with a high alignment to our retail listings and drive awareness of Honey Monster Strawberry Jam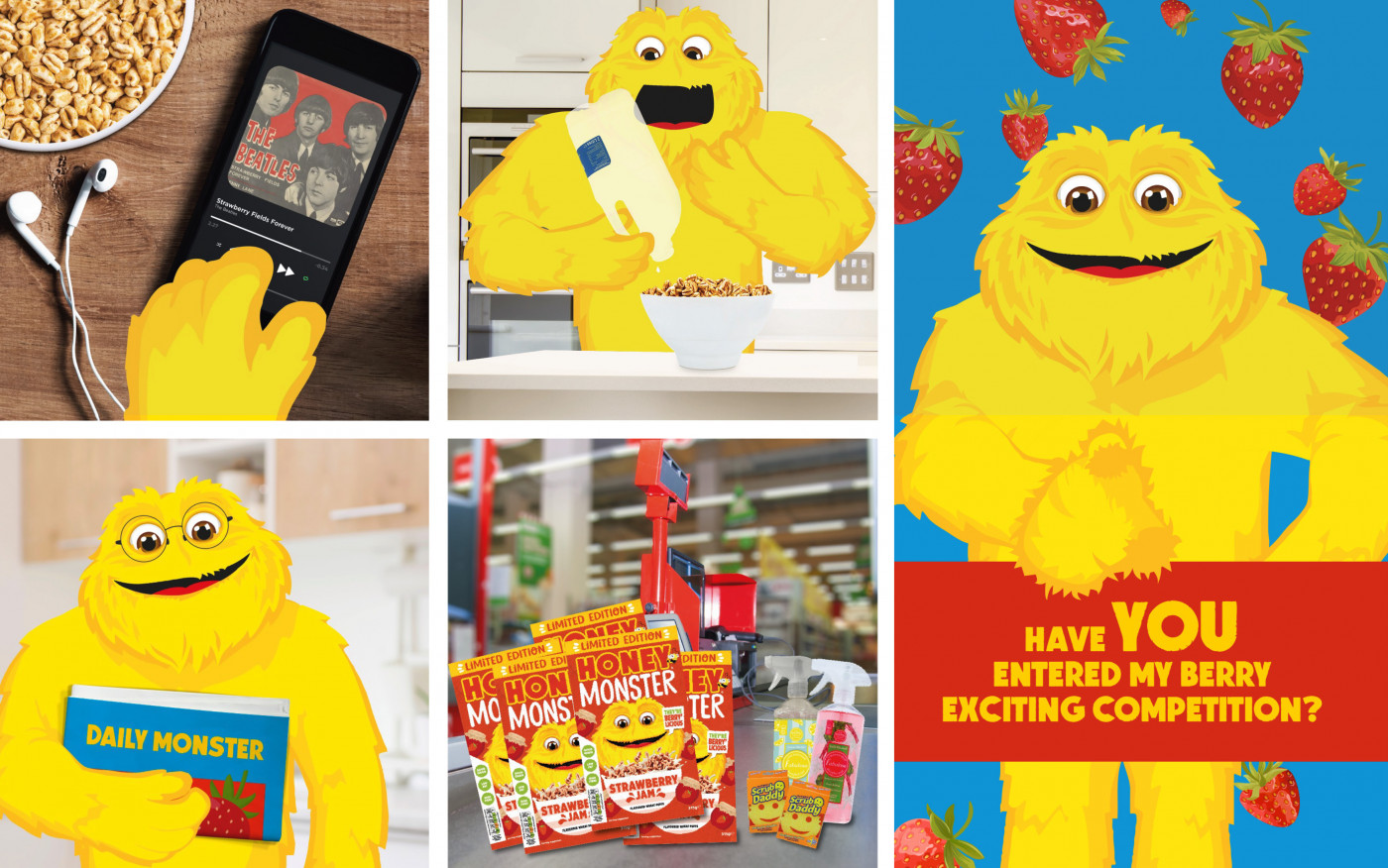 Our approach
Phase 1
First, we teased the launch of the product as part of BAU organic social. We hinted at the new flavour in a way that nodded to our previous product launch, Banana Milkshake. This allowed our existing, highly engaged audience to guess what was coming, creating a buzz amongst our followers.
Phase 2
Next, we launched a small scale campaign announcing the new product and retailers stocking it. We ran a competition to win a gift bundle of Honey Monster Merch and personalised freebies. We boosted posts from this phase using targeted custom audiences to reach new audiences who were most likely to have an interest.
Phase 3
We identified a selection of micro and nano influencers in the snacking niche with a highly engaged audience. We sent gift bundles for influencers with no prompts to post, just personal touches and great Honey Monster products and merch.

Overall reach (181% of original goal)
Overall engagement (10x the original goal)