We were challenged to create brand awareness in a low interest category where 2-3 brands dominate. Ideal Heating had concentrated all marketing efforts on the trade, building a solid foundation where installer recommendations and therefore sales were high. As the consumer became more involved in the brand decision through self search, it was vital to increase awareness of the Ideal brand, so at the point of recommendation, Ideal was top of mind.
Our Approach
On average we shop for a boiler every 10 years and the consumer response is normally triggered by a boiler breaking. The boiler is the unsung hero in any home, providing warmth and comfort. But with Ideal Heating, the feelings are made even stronger by the promise of a long term warranty and peace of mind. Ideal customers feel loved.
We needed a creative vehicle that would bring the idea of 'Heartwarming moments' to life. The campaign idea plays out the Ideal story through the lens of movie favourites, the classic romantic movies we've seen a thousand times. And it's this familiarity that makes the ads more memorable and a strong fit with our target audience.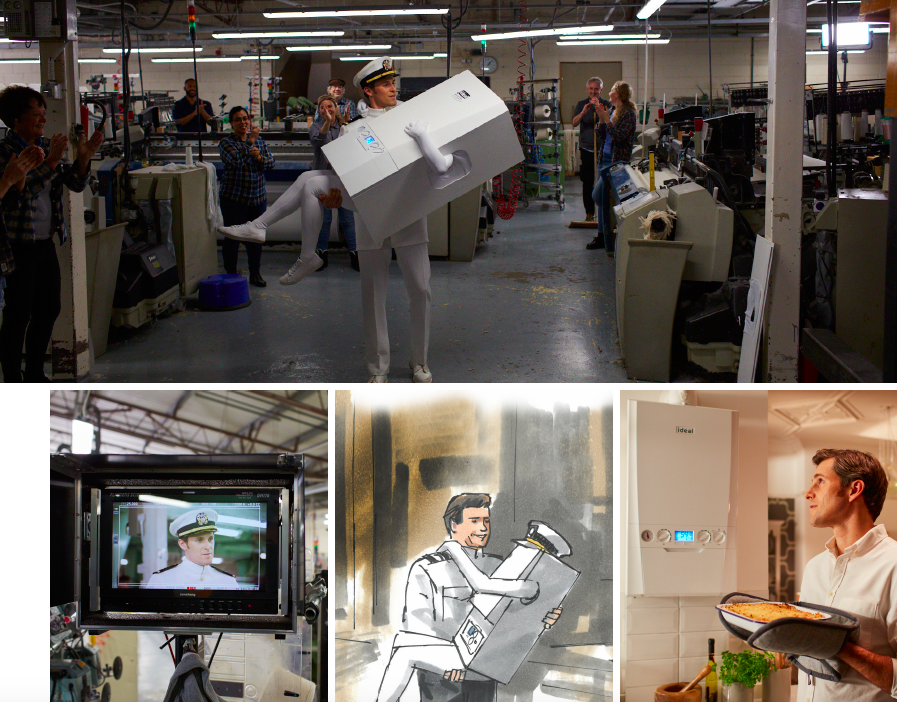 The concept engages the audience by taking famous scenes that are instantly recognisable and perfect for illustrating a romantic connection, perfectly portraying how an Ideal Boiler customer will feel loved.
The pastiche style of the campaign coupled with the cameo appearances from Boiler Man, delivers bags of tongue incheek personality and warmth, further reinforcing the feelings we create with an Ideal Boiler and delivering cut through and stand out.
Ideal have seen sales rocket and brand awareness, consideration and recommendation grow +5%, putting them ahead of the competition.The campaign has clearly ruffled plenty of feathers, as we have seen all major brands follow suit, shifting their functional, product led campaigns in to more emotive ads